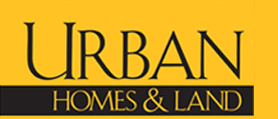 Urban Homes and Land takes great pride in its proven track record as Georgetown's largest independent, full-service real estate group. We work hard to earn the trust and respect of our clients and our colleagues.
Our agents excel at what they do. Our clients are our finest source of referrals! Keeping in mind that a positive experience generates positive testimonials, we aim to please. Our marketing is above average because we have a real, live graphic designer on staff. Our impact on our community is strong–we join pivotal civic groups and help build our community.
Looking for a new home? Use Quick Search or Map Search to browse an up-to-date database list of all available properties in the area, or use our Dream Home Finder form and we will conduct a personalized search for you.
If you're planning to sell your home in the next few months, nothing is more important than knowing a fair asking price. We would love to help you with a FREE Market Analysis. We will use comparable sold listings to help you determine the accurate market value of your home.